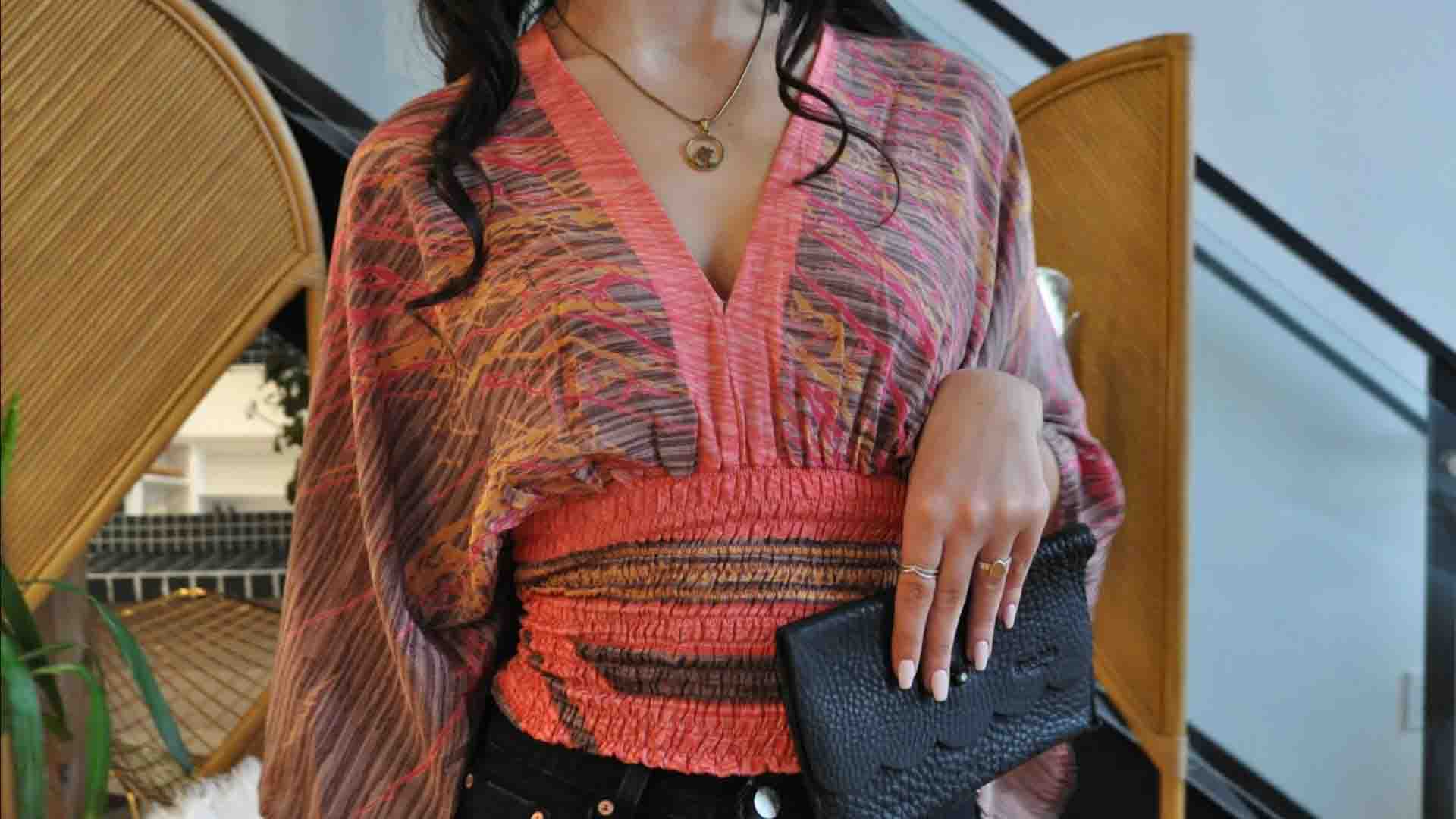 Say hi to the brand Guru!
Guru is a proudly sustainable Canadian clothing brand. They offer vibrant, contemporary
fashion with a bohemian flair to women looking for flattering, affordable, quality and comfortable pieces.
Guru's Kathryn Boese, owner and designer, collaborates with local artisans in Rajasthan, India, from design to production. She founded Guru 20 years ago to create sustainable women's clothing and to support independent boutiques.
Guru uses upcycled vintage saris and end-of-roll fabrics to create affordable, sustainable clothing. They use fair trade practices and are committed to ethically creating clothing. Guru is a 100% sustainable brand.
Fashion designs are created in unique styles. No two pieces are identical because they are made with upcycled or end-of-roll material.
Because each item of clothing is made from upcycled saris, they may have minor imperfections that are almost unseen to the eye. It makes each item of clothing a unique piece of history.
Eco Couture Collection
Their Eco Couture collection is created with flawless fabrics that Guru purchases from end-of-roll fabrics straight from the manufacturer. Using end-of-roll fabrics saves the remaining material on each roll from being sent to landfills. It's a sustainable practice that allows Guru to design unique boho chic styles for fashion conscious women.
What is upcycling vs recycling in fashion? 
When you upcycle something, you take a specific part or a whole item and reuse it in its natural form. For example, you might sew old shirts into dresses or jumpsuits without breaking down the fabric through chemical processes. Recycling the old shirts might require you to shred them or use another method to make new fabric from them.
Guru's sustainability
Guru is committed to leaving a small environmental footprint. They create their unique designs in small batches by upcycling or using end-of-the-roll material. Their goal is to give new life to preloved saris and the pieces of fabric usually sent to the landfill.
Guru's top priority is ethical handcrafted manufacturing and the well-being of their artisan families and communities. 
The Style Escape's sustainability promise 
We're committed to sustainability and helping to make positive changes for the future health of the environment. The Style Escape sells only sustainable brands that focus solely on providing slow fashion and giving back to others. In addition, they pay fair wages.
We package the items we ship in eco-friendly packaging, and all brands we sell do as well or are working on switching to eco-friendly packaging.
If you have suggestions about how The Style Escape can become more sustainable, please message us at  info@thestyleescape.com!  
Eco-fashionistas unite! Help make fashion more sustainable. Buy less and choose well.