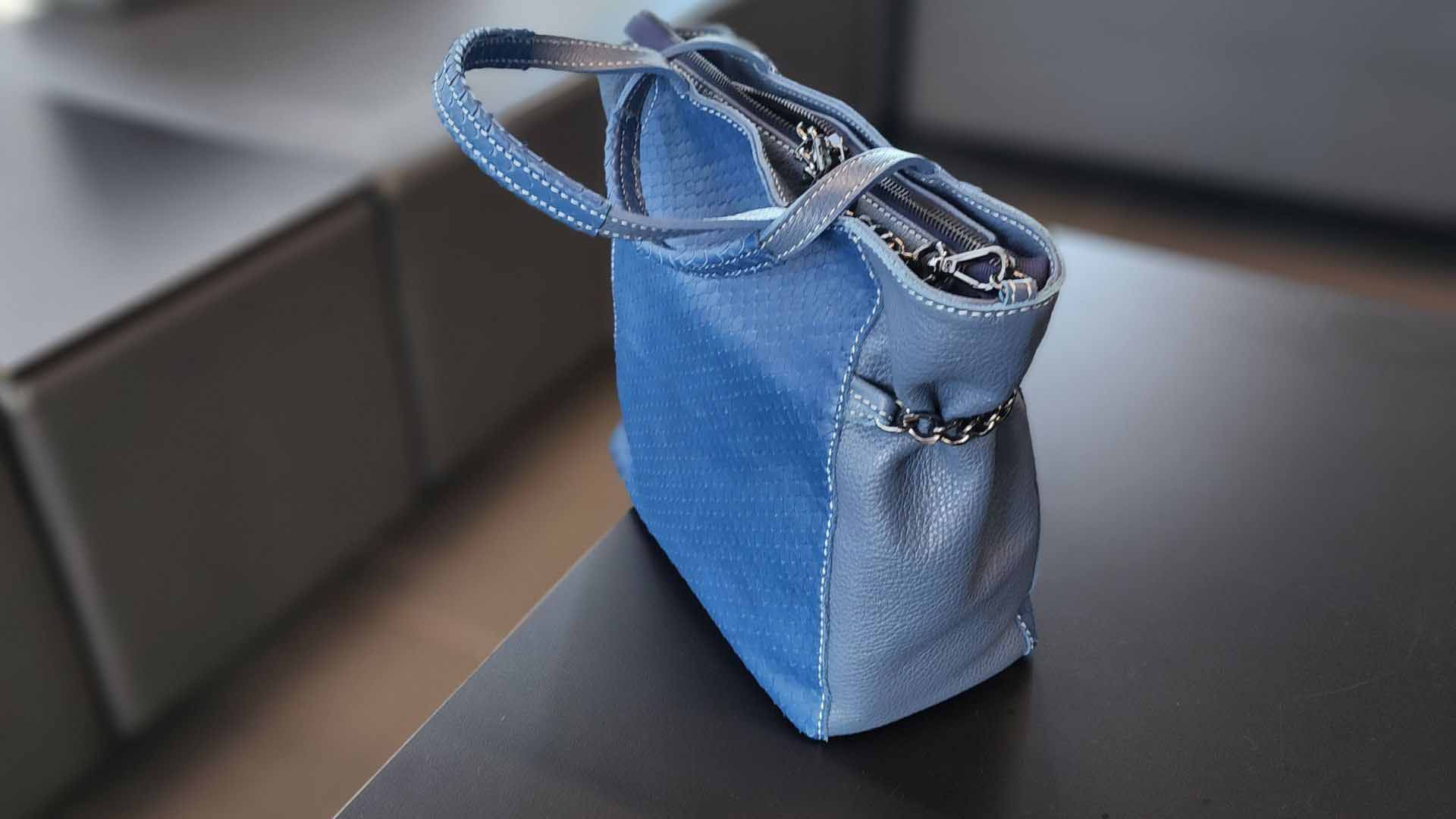 Say hi to the brand Creazioini Maurizio!
Creazioni Maurizio was founded in 1981 in Cava de' Tirreni, Campania, Salerno, Italy, by Maurizio Capuano. Their bags and accessories are individually made in Italy and handcrafted with artistry and expertise. 
Classic styling, the finest leather, expertise, and beautiful colours are essential to Creazioni Maurizio's designs. Artisans sustainably handcraft each bag and accessory in Italy.
Discover the look and feel of premium quality handcrafted leather bags and accessories with Creazioni Maurizio. They create some of the world's most sought-after leather goods made in Italy. 
The satisfaction of owning the very best is invaluable, not to mention the personal statement you make!
The making of Creazioni Maurizio purses and accessories 
Their process starts with carefully selecting the best leather, followed by months of vegetable tanning. That's when the artisans begin the steps to create the luxury purses and accessories people love to call their own. 
Even the frames, clasps, and locks are master metal crafters and locksmiths. Their goal is to always provide high-quality products.
Creazioni Maurizio's commitment to sustainability
Creazioni Maurizio started as a sustainable brand and continues to follow their longstanding tradition of creating handmade bags crafted by artisans in Italy. Each piece is made in Italy with low to zero waste.  
The Style Escape's sustainability promise 
We're committed to sustainability and helping to make positive changes for the future health of the environment. The Style Escape sells only sustainable brands that focus solely on providing slow fashion and giving back to others. In addition, they pay fair wages.
We package the items we ship in eco-friendly packaging, and all brands we sell do as well or are working on switching to eco-friendly packaging.
If you have suggestions about how The Style Escape can become more sustainable, please message us at  info@thestyleescape.com!  
Eco-fashionistas unite! Help make fashion more sustainable. Buy less and choose well.