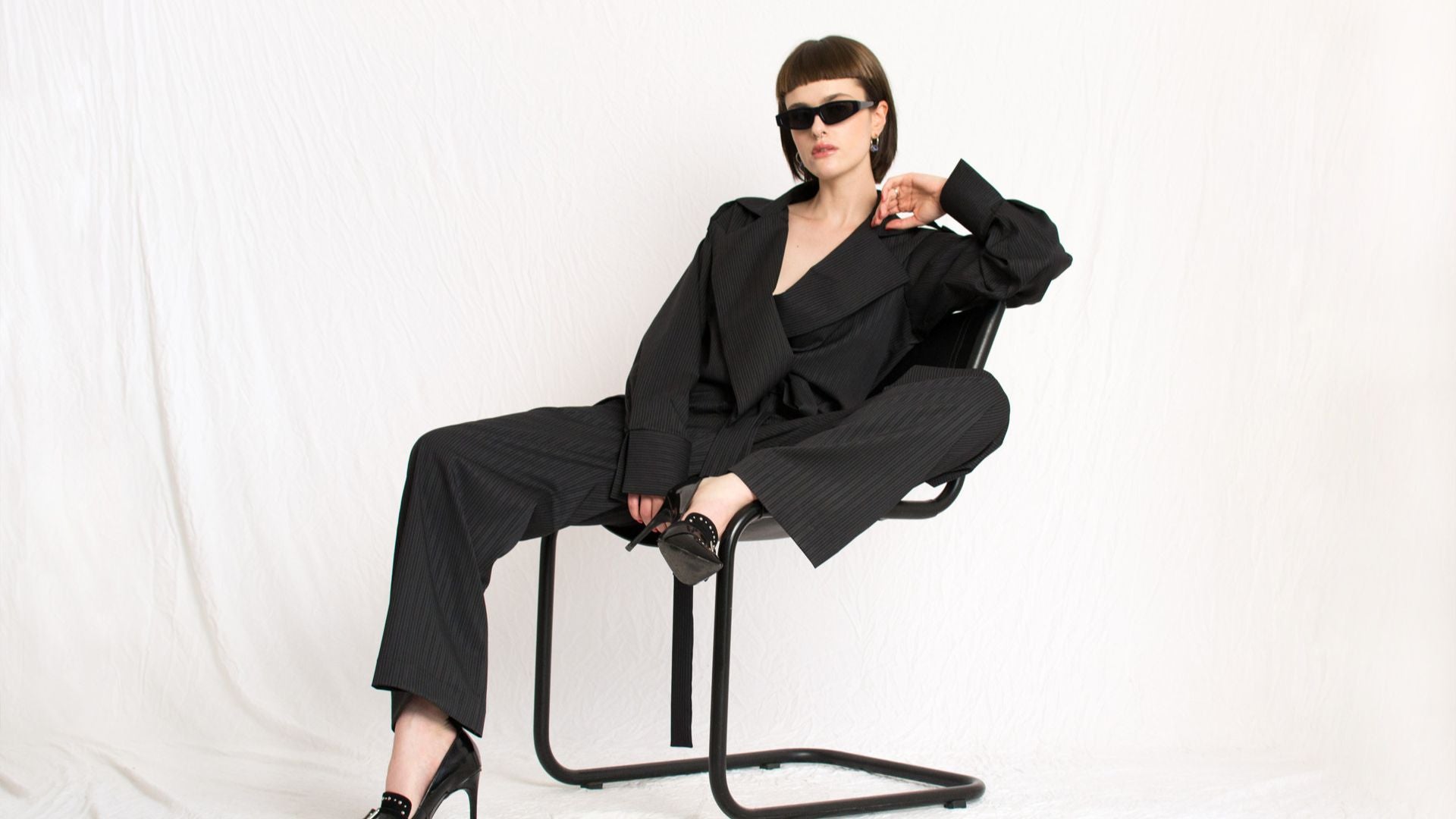 Say hi to the brand Bastet Noir!
Bastet Noir is a women-owned brand that creates bespoke, sustainable women's fashion that flatters and follows a woman's body shape. Their clothes are designed to fit any body type and can be customized to suit everyone.
Each design is beautiful and covers a variety of purposes, making them wardrobe essentials!
Bastet Noir's pieces are manufactured in small production studios in North Macedonia by women who are single parents and micro-entrepreneurs. Every item purchased contributes to their well-being and helps them educate and raise their children. Their average monthly income in North Macedonia is traditionally 300 Euros (approximately $430 Canadian or $322 US).
Check out our collection!

Featuring Bastet Noir
Their designs have been featured in Vogue, Elle, Brides and Marie Claire magazines. Discover the beautifully handcrafted collections by North Macedonian artisans. Discover Bastet Noir!
Check out our collection!

Bastet Noir's sustainability
Bastet Noir is a sustainable, zero-waste, sustainable brand whose designs are made to order specifically to client's measurements. Every piece is made out of discarded materials and produced locally by a community of women in North Macedonia.
Bastet Noir works with micro-entrepreneur women manufacturers in North Macedonia.

Bastet Noir's The Woman Fund
In July 2020, Bastet Noir set up a fund to help support their small community of single-parent women through the difficulties of the pandemic and beyond.
The fund is structured to help women who are single parents navigate everyday challenges and grow their businesses during these uncertain times.
A portion of your purchase goes to the woman's fund. At the end of each month, the entire amount goes to the woman-owned studio that handmade your item. Supporting the local community, Bastet Noir aims to help women live above the poverty line and grow their businesses.

The Style Escape's sustainability promise 
We're committed to sustainability and helping to make positive changes for the future health of the environment. The Style Escape sells only sustainable brands that focus solely on providing slow fashion and giving back to others. In addition, they pay fair wages.
We package the items we ship in eco-friendly packaging, and all brands we sell do as well or are working on switching to eco-friendly packaging.
If you have suggestions about how The Style Escape can become more sustainable, please message us at  info@thestyleescape.com!  
Eco-fashionistas unite! Help make fashion more sustainable. Buy less, choose well.