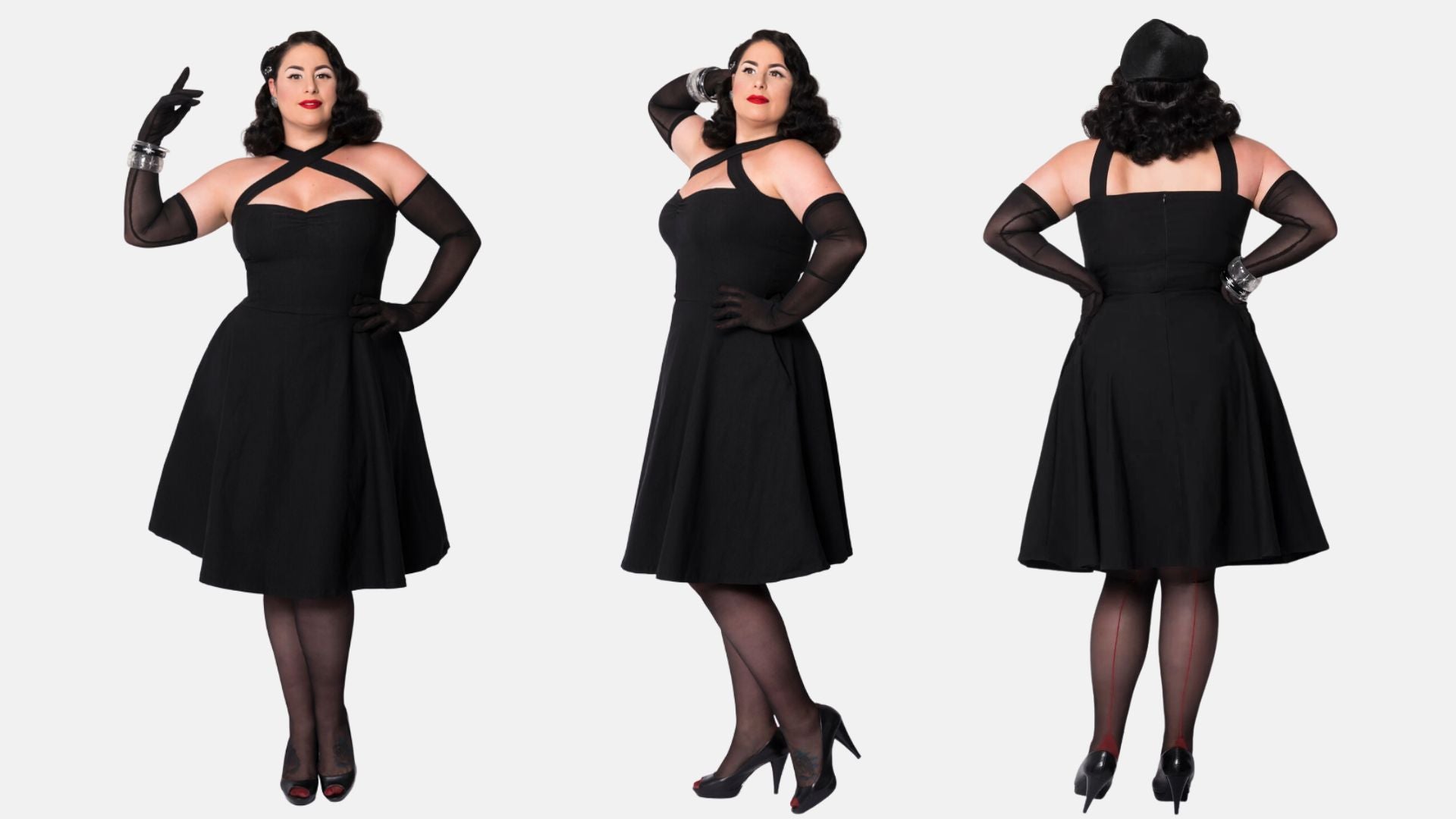 Say hi to the brand Putré-Fashion!
Putré-Fashion was established in 2005 in Québec, Canada, while founder Isabelle Drolet was still a high school student! From the start, gothic and underground fashions were her major influences.
In 2008, Putré-Fashion made its debut fashion show in the underground scene of Montréal. The brand presented at the iconic Cabaret Cléopatre. The runway presentation featured a range of alternative fashion, from PVC clubwear to gothic Lolita streetwear.
Since then, the brand has been showcased in many fashion shows in Québec City, with its signature theatrical and quirky style.
Putré-Fashion opened a flagship store in 2016 called Malice aux Merveilles, where customers could customize orders directly from the workshop. This store carried more than 25 locally made alternative brands.
Always exploring new styles and subcultures, Putré-Fashion can't be categorized! Some signature styles are for pin-up fashion lovers, misfits and out-of-this-world fashionistas.
Each handmade piece features comfort and the perfect shape for every silhouette and age.

Putré-Fashion's sustainability
Putré-Fashion is a small-batch brand. All items are handmade in Montréal, Québec, using material sourced from Canada and offering high quality at more reasonable prices.
Producing in small batches helps reduce waste, and the brand continues to look to further reduce its environmental footprint.

The Style Escape's sustainability promise 
We're committed to sustainability and helping to make positive changes for the future health of the environment. The Style Escape sells only sustainable brands that focus solely on providing slow fashion and giving back to others. In addition, they pay fair wages.
We package the items we ship in eco-friendly packaging, and all brands we sell do as well or are working on switching to eco-friendly packaging.
If you have suggestions about how The Style Escape can become more sustainable, please message us at  info@thestyleescape.com!  
Eco-fashionistas unite! Help make fashion more sustainable. Buy less, choose well.