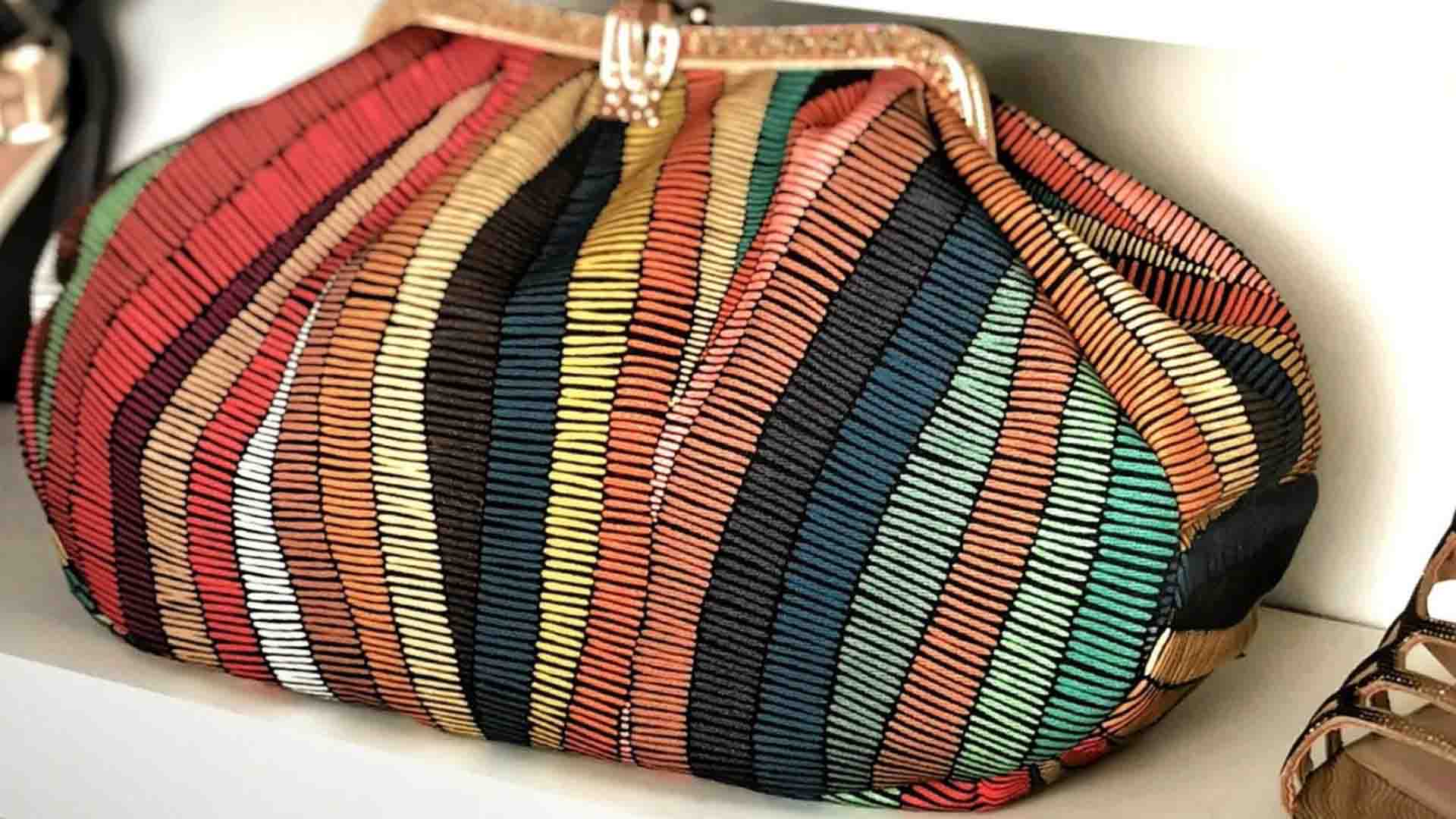 Say hi to the brand Ebony Cross Designs!
Born and raised in London, England, Ebony Cross Designs founder Ebony Cross followed her dream of design in 2016 after starting her career in psychology. After volunteering at craft fairs and seeing the beautiful handmade items, she was particularly struck by an African print designer and was inspired to create.
Borrowing her mom's sewing machine, Ebony sewed her first makeup bag in 2016. The rest is history! She had fantastic goals, to create sustainable purses, bags and accessories that were individually handmade in vibrant colours (colors), unique shapes and soft fabrics. 
Sustainably made in London, England, vegan leather purses and sustainable purses made of soft fabrics, like velvet, are key to Ebony Cross Designs. 
The Style Escape is the first shop to offer her designs in North America!
Signature Ebony Cross Designs features
Ebony Cross Designs is a sustainable purse brand that combines vibrant culture and modern fabrics to create beautiful handmade pieces. Colour (color), soft touch, shape and vibrancy are part of each item. Each bag is individually sewn together in London by Ebony Cross. Fabrics are sustainably sourced from countries like Ghana, Holland, Germany and the UK.
Ebony Cross Designs' commitment to sustainability
Ebony Cross Designs is committed to being a sustainable brand. All items are hand-sewn by Ebony Cross in London, England, with extremely low to zero waste.  
The Style Escape's sustainability promise 
We're committed to sustainability and helping to make positive changes for the future health of the environment. The Style Escape sells only sustainable brands that focus solely on providing slow fashion and giving back to others. In addition, they pay fair wages.
We package the items we ship in eco-friendly packaging, and all brands we sell do as well or are working on switching to eco-friendly packaging.
If you have suggestions about how The Style Escape can become more sustainable, please message us at  info@thestyleescape.com!  
Eco-fashionistas unite! Help make fashion more sustainable. Buy less, choose well.