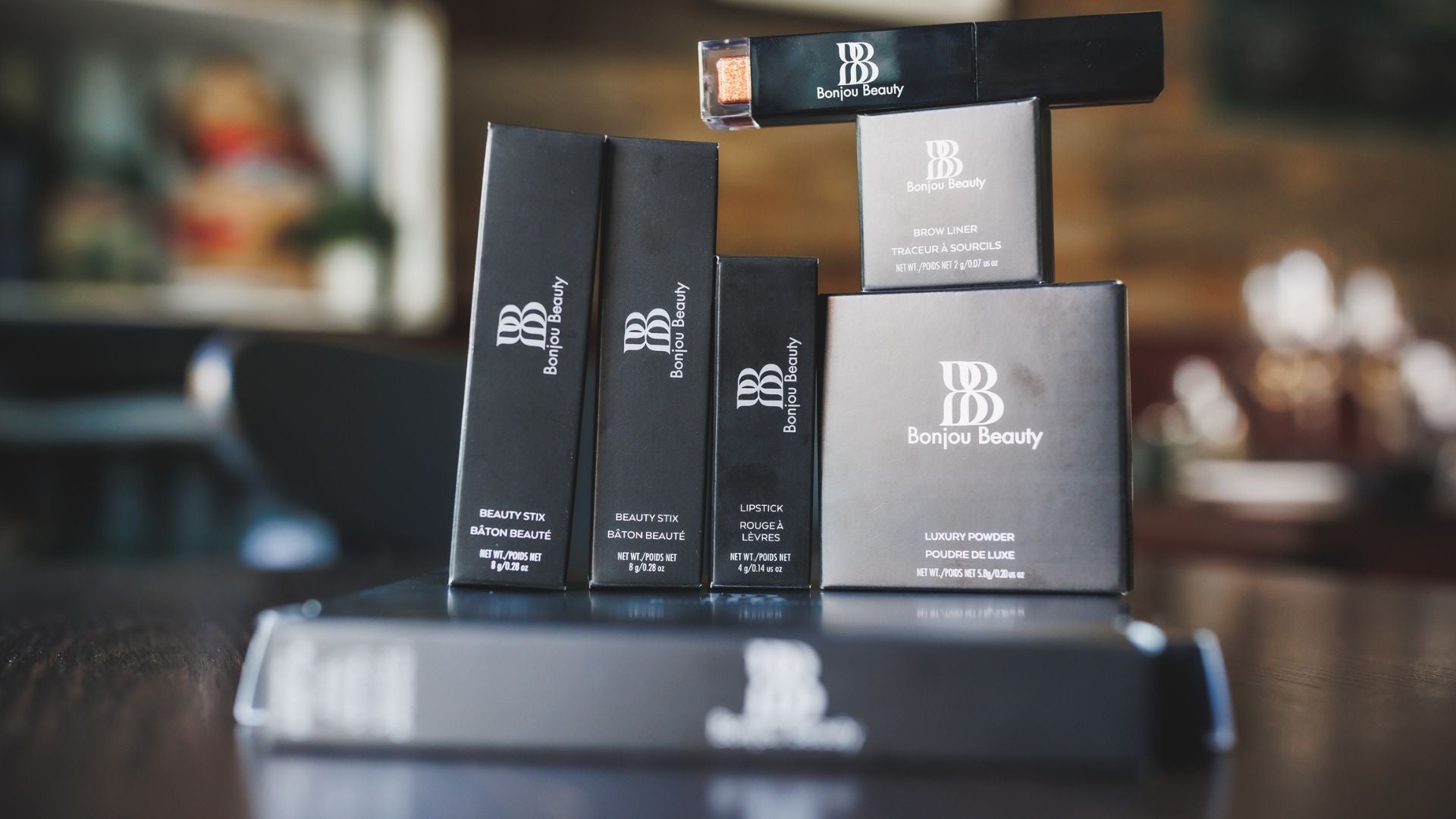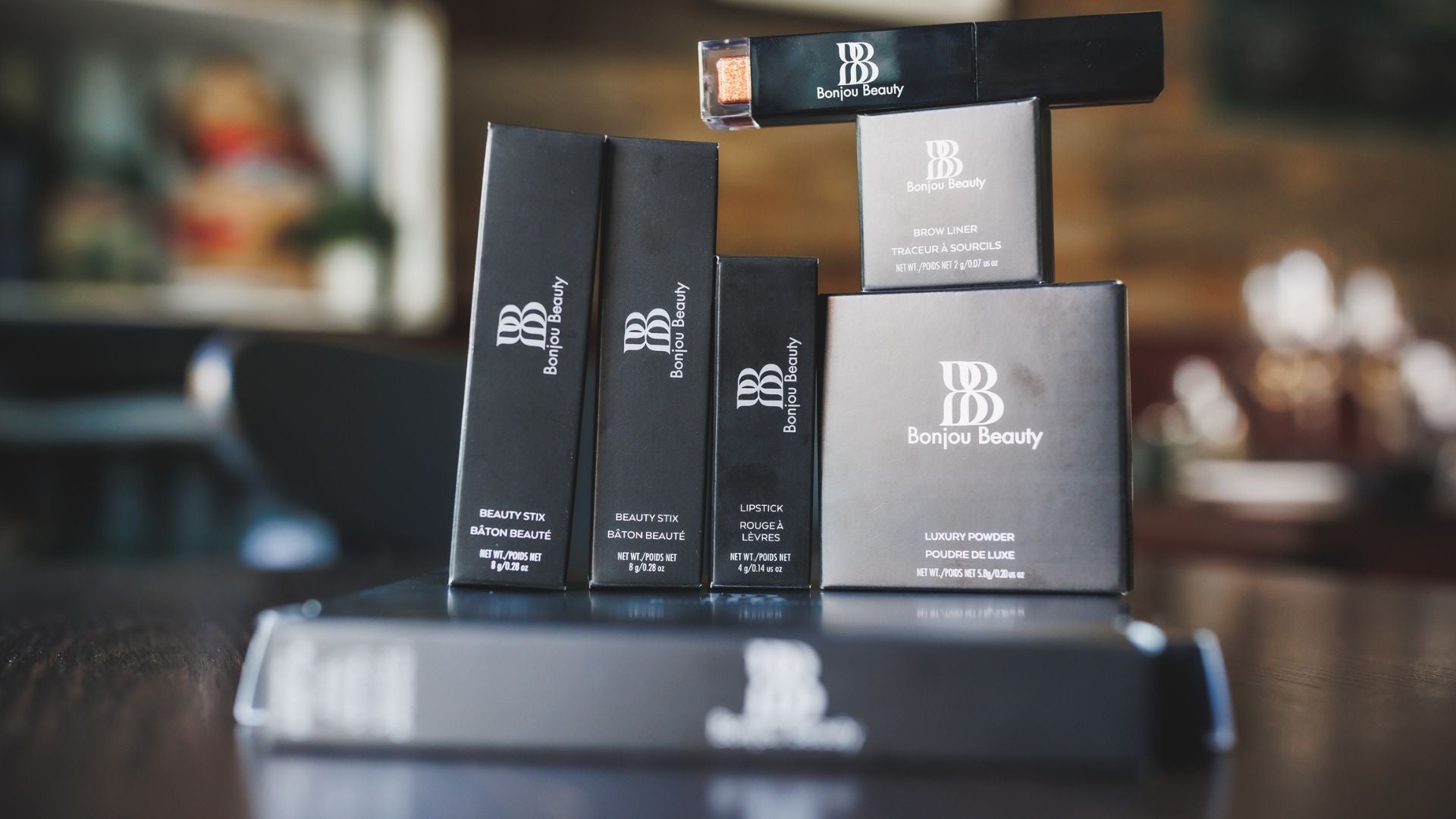 Say hi to our clean beauty brand, Bonjou Beauty!
Founded by me, Samantha Wharton, Bonjou Beauty is a cruelty-free, clean brand that offers antiaging, USDA certified organic skincare and multipurpose, minimalist, clean makeup made sustainably in Canada in small batches.
Achieving healthy and good-looking skin shouldn't be a huge time commitment. Bonjou Beauty simplifies the process. And to us, our anti-aging skincare products are second-to-none!
We combine convenience with natural ingredients that enhance your skin's appearance and health to make you feel more fabulous.
Our COSMOS and USDA certified organic skincare products are spa-grade and made in small batches on a certified-USDA organic farm in Muskoka, Ontario (Cottage Country). Learn more about our skincare process and organic ingredients.*
Our clean makeup products are made in small batches in and around the Greater Toronto Area using natural local ingredients. Learn more about our makeup process and clean ingredients.*
*These links take you to our Bonjou Beauty website.
Our products are free of 15+ toxins including:
Polyethylene Glycols (PEG compounds)
Parabens
Formaldehyde
Formaldehyde releasers
Fragrance (parfum)  
PFTEs (Teflon, Polytetrafluoroethylene, Ethene, Tetrafluoro, Homopolymer)
Talc
Phthalates (synthetic dyes)
Coal Tar Dyes
Siloxanes (a form of silicone that is harmful to the environment)
Triclosan
Ethanolamine (DEA, MEA, TEA)
Butylated hydroxyanisole (BHA) 
Sodium
Ceteareth 
The Style Escape's sustainability promise
We're committed to sustainability and helping to make positive changes for the future health of the environment.
Our beauty products are all made and shipped from Ontario, Canada.
Our clean makeup is made in small batches in Toronto, Ontario.
Our organic skincare is made in small batches on a 40-acre USDA Certified Organic Forest Estate in Muskoka, Ontario.
Our organic skincare products are also healthier for the body and the planet, as chemicals, synthetics and toxic preservatives are not allowed in certified organic products.
Green beauty! We use recyclable product and shipping packaging, so please recycle!
If you have suggestions about how The Style Escape can become more sustainable, please message us at info@thestyleescape.com!  
---
Add organic skincare and clean makeup to your beauty routine today! Your skin will thank you!