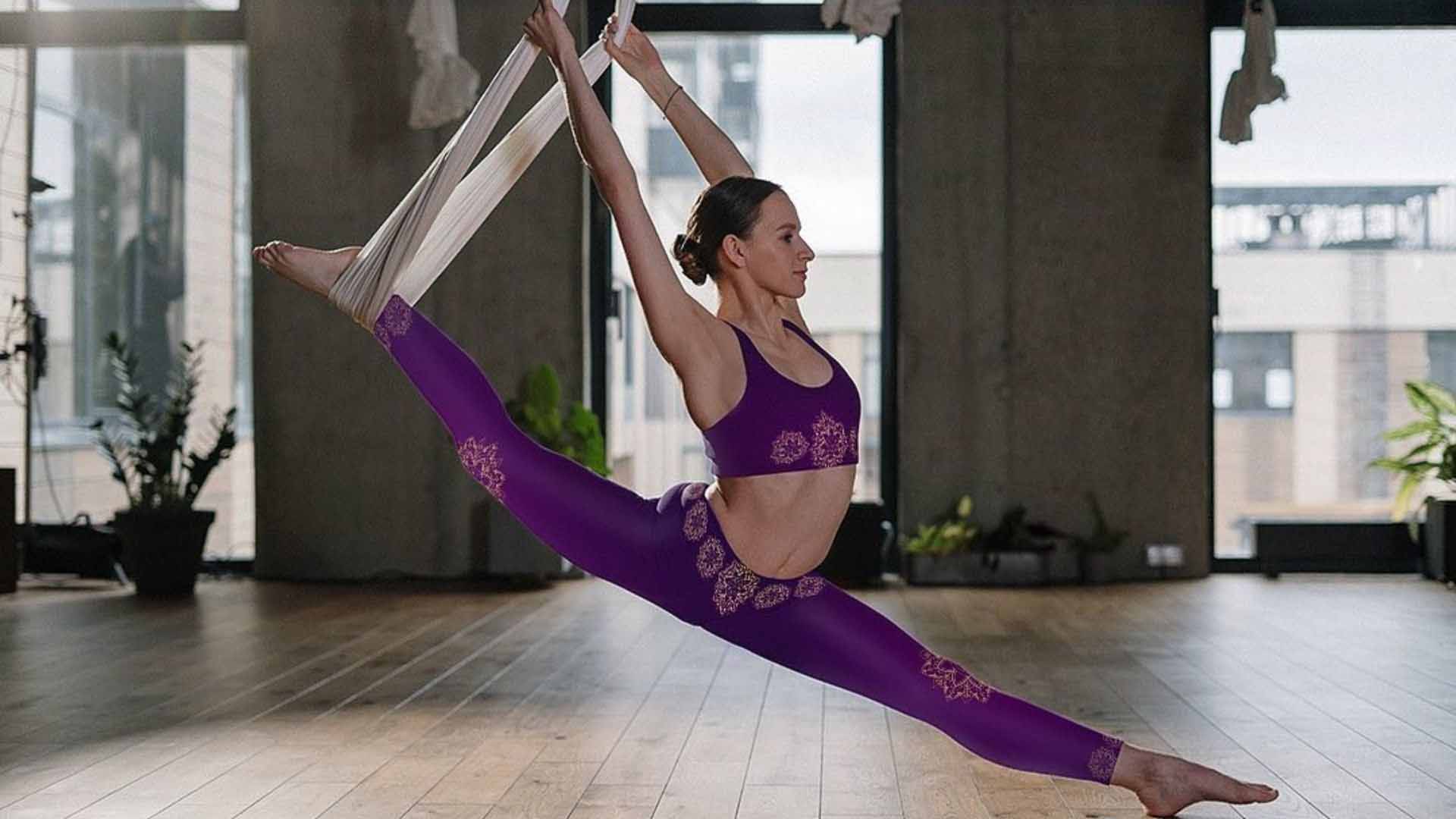 Say hi to the brand Sunia Yoga!
Designed for all active lifestyle and sustainable clothing brand enthusiasts!
Sunia Yoga is a 100% woman-owned business. Founded by yogi Suni G. in California, their designs represent Suni's beautiful childhood memories of Kerala, South India. Her inspired designs marry bright colours (colors), intricate patterns and comfort. 
Each piece of clothing has a unique Sanskrit name that inspired its design. Sunia Yoga's stunning activewear designs are bold and durable! The vibrant colours (colors) remain after multiple washes. 
They use the highest quality transferral printing process with eco-friendly water-based ink. No unnecessary chemicals are used. They also only use premium quality fabric that feels as soft as butter on your skin. Yet each piece is still super durable.
Be seen in Sunia Yoga
Worn by celebrities like Halle Berry, seen on CNBC, Fox5 and The Doctors and featured in Health, Yoga Life, Very Well Fit, San Diego Magazine, Modeliste magazines and more, Sunia Yoga styles stand out!
What is recycling vs upcylcing in fashion? 
When you upcycle something, you take a specific part or a whole item and reuse it in its
natural form. For example, you might sew old shirts into dresses or jumpsuits without breaking down the fabric through chemical processes. Recycling the old shirts might require you to shred them or use another method to make new fabric from them.
Sunia Yoga's sustainability and social good
The Sunia Yoga brand's mission is to enrich lives and the planet.  Each piece is sustainably made in America. Clothing is ethically manufactured, cut and sewn in Southern California, USA, with fair pay, quality, and attention to detail. Their eco-friendly line is made of recycled fabric.
A portion of each Sunia Yoga purchase goes to the non-profit orphanage in Nepal called Social Development Organization Nepal, sdonepal.com.
The Style Escape's sustainability promise 
We're committed to sustainability and helping to make positive changes for the future health of the environment. The Style Escape sells only sustainable brands that focus solely on providing slow fashion and giving back to others. In addition, they pay fair wages.
We package the items we ship in eco-friendly packaging, and all brands we sell do as well or are working on switching to eco-friendly packaging.
If you have suggestions about how The Style Escape can become more sustainable, please message us at  info@thestyleescape.com!  
Eco-fashionistas unite! Help make fashion more sustainable. Buy less, choose well.