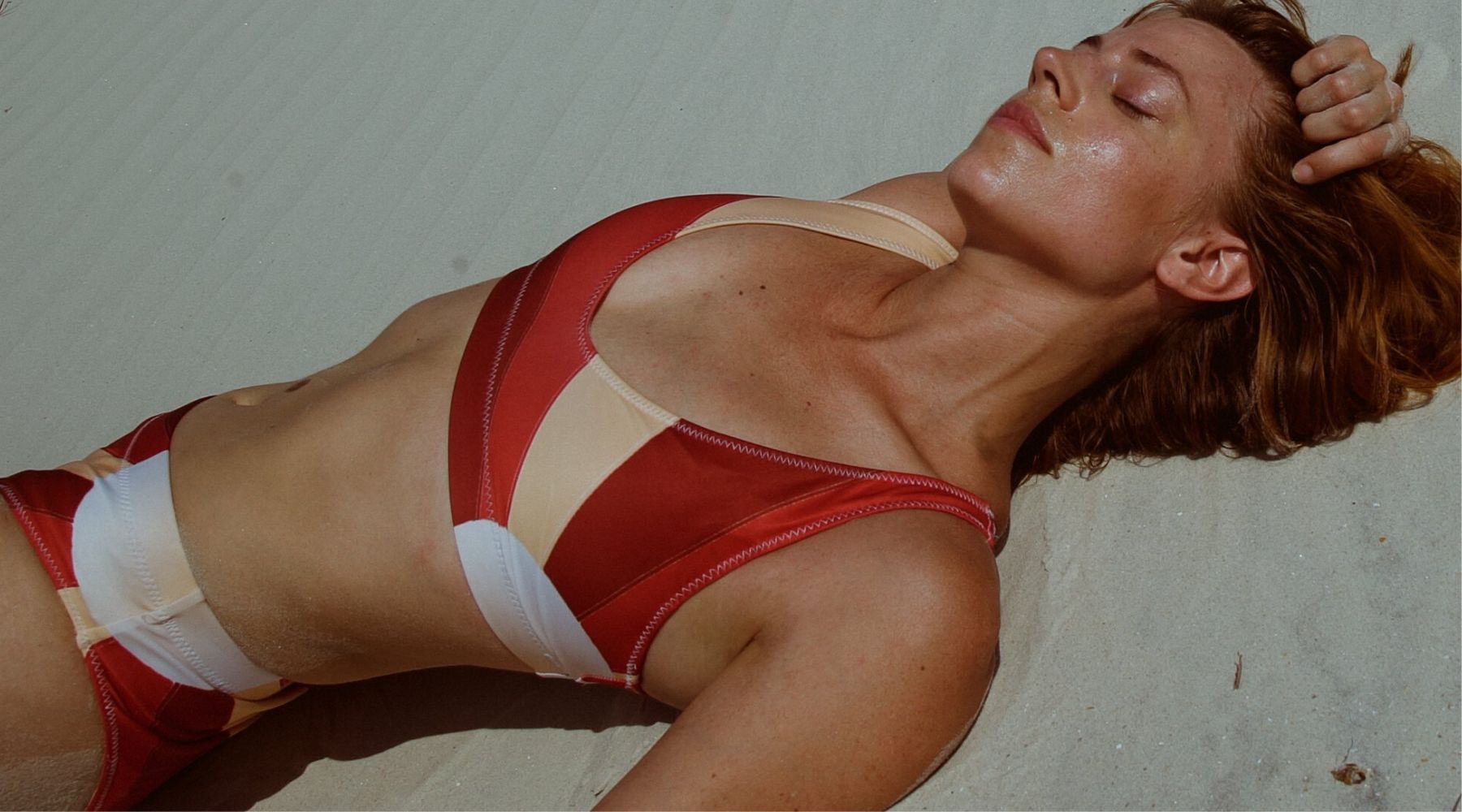 Say hi to the brand Holding Court!
Founded by Courtney Barriger in California, Holding Court is a sustainable brand built on a philosophy of clean fashion, transparency and integrity.
Since launching, Holding Courts has worked to minimize its environmental footprint by only using organic, non-toxic, recycled materials. They make small-batch collections or made-to-order to ensure ethical and sustainable practices are used throughout the process.
Each design is fitted to various body types to ensure a flattering form.
Holding Court has been featured in Vanity Fair, ABC News, British GQ and Medium magazines.

Holding Court's sustainability
Holding Court uses Tencel, organic cotton, recycled polyester and silks. They use water-based, non-toxic dyes to adorn our fabrics and pay a living wage with our garment workers in Mexico, Canada and London.
Holding Court's packaging is plastic-free and made from 100% recycled paper products, their tape is made from bio-based, non-toxic adhesives and their bags are made from 30% recycled plastic.
The Style Escape's sustainability promise 
We're committed to sustainability and helping to make positive changes for the future health of the environment. The Style Escape sells only sustainable brands that focus solely on providing slow fashion and giving back to others. In addition, they pay fair wages.
We package the items we ship in eco-friendly packaging, and all brands we sell do as well or are working on switching to eco-friendly packaging.
If you have suggestions about how The Style Escape can become more sustainable, please message us at  info@thestyleescape.com!  
Eco-fashionistas unite! Help make fashion more sustainable. Buy less and choose well.