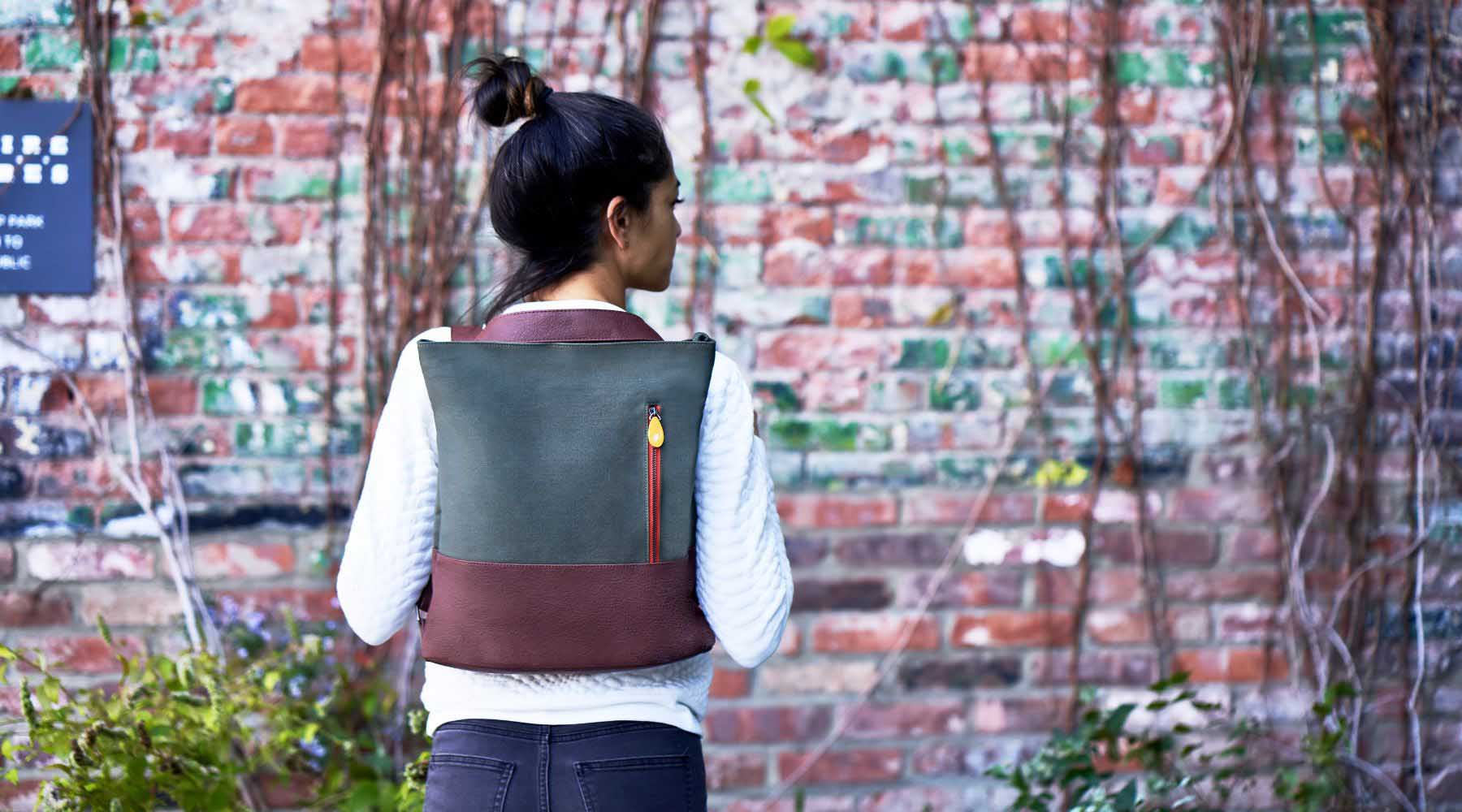 Say hi to the brand Canopy Verde!
Founded by Linda Wong in 2007 in New York, Canopy Verde offers a collection of handbags made of organic cotton, chrome-free leather, and AZO-free embroidery.  
Along with a friend in Hong Kong, who is part owner of a factory, they work together to choose methods and processes that cut down on waste and reuse materials whenever possible. The styling is inspired by mid-century Danish design, Brooklyn's vibe, and a philosophy of making designs as eco-friendly as possible.
Canopy Verde helps you to be green without sacrificing your sense of style!  
The brand has been featured in many publications, including People, Time Out, Yoga Journal, Fitness Magazine, treehugger.com, and dailycandy.com.
Canopy Verde's commitment to sustainability
From working in the fashion industry, Linda knew first-hand how much waste was generated each season – pages of colour printouts to yards of leftover fabric end up in a landfill.
Starting her own brand allowed her to create new processes and avoid the same harmful practices. The brand ensures they reuse material when possible and cut down on waste.
The Style Escape's sustainability promise 
We're committed to sustainability and helping to make positive changes for the future health of the environment. The Style Escape sells only sustainable brands that focus solely on providing slow fashion and giving back to others. In addition, they pay fair wages.
We package the items we ship in eco-friendly packaging, and all brands we sell do as well or are working on switching to eco-friendly packaging.
If you have suggestions about how The Style Escape can become more sustainable, please message us at  info@thestyleescape.com!  
Eco-fashionistas unite! Help make fashion more sustainable. Buy less, choose well.